Battling Birds Data Collection Is Complete!
February 5, 2019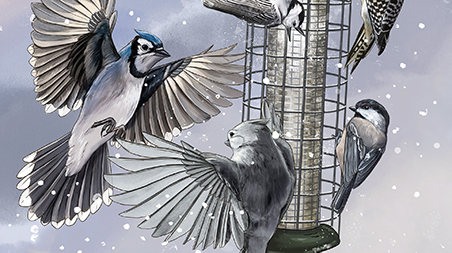 Illustration by Jillian Ditner
In under a month, over 2,000 contributors classified over 10,000 clips! That's more than 75,000 classifications! We did not expect the community to be so passionate about the project. Thank you to everyone that has become a part of the Battling Birds community, both by classifying and by participating in the Talk forums.
With this first round of data complete, we'll now get to work to turn the data into interactive charts for us to explore as a community. We hope you continue to be a part of the Battling Birds community on Zooniverse.
Stay tuned and we'll let you know when we can start to look at the data together!